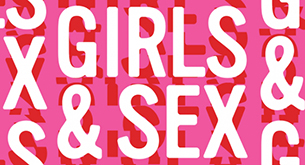 GIRLS & SEX
Peggy Orenstein's best-selling book Girls & Sex highlights Charis Denison's work providing teens tools to help navigate the landscape of sexuality and relationships.
TED TALKS
Watch Charis Denison speak to the value teens add to society and join Julian Vazquez to discuss how we can help boys to become the men we want them to be.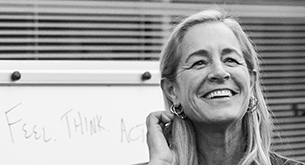 ABOUT PRAJNA
Charis Denison is an expert in adolescent development and community involvement. She has worked with schools, youth, families, and non-profits for over 20 years.
TEENS & PARENTS
Prajna Consulting advocates for teens and is committed to empowering young people to be active agents of change in their personal, political, and social lives.
SCHOOLS
Prajna's innovative approach focuses on classroom and curricular engagement at the intersection of human development, character education, and social justice.
ORGANIZATIONS
Prajna designs, coordinates, and facilitates staff and board retreats and performs big picture organizational development for businesses and non-profits.
TAKING FIVE – How to talk to teens and pre-teens
'It's not complicated, just hard,' says youth advocate Charis Denison. Known for her talent for getting pre-teens and teens to talk, and for parents to ask the right questions and listen, she shares advice at KidsContent.org.
THIS SEX EDUCATOR WAS NOT ALLOWED TO SAY 'CLITORIS' IN THE CLASSROOM
PRAJNA: ACTIVE COMPASSION BASED ON WISDOM.
"Charis Denison is the best thing that's happened to our school."